My Blog
Posts for: December, 2017
By Leigh Family & Cosmetic Dentistry
December 24, 2017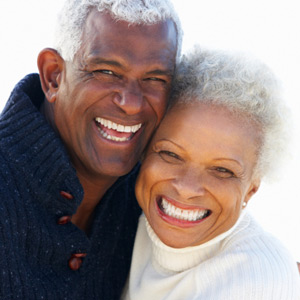 Installing dental implants involves more than the mechanics of placing them into the jawbone. Ultimate success — a natural and beautiful smile — requires painstaking attention to detail and artistry.
Here are a few of the factors we must consider to achieve a smile with dental implants you'll be proud to display.
The amount of available bone. For the permanent crown to appear natural, it's crucial to position the implant precisely. To achieve this precision requires an adequate amount of bone to be present. Unfortunately, bone loss is quite common after tooth loss; to minimize this we place bone grafts in the empty socket if at all possible after extraction to encourage bone growth. It's also possible in some cases to perform bone grafting surgery before implants to build up bone volume.
Your genetic gum tissue type. There are basically two types of gum tissue people are born with: thin or thick. Thin tissues are more subject to wear, difficult to work with during surgery and can make it difficult to hide the metal components of an implant. Thicker tissues are easier to work with, but can have a tendency to overgrow.
Achieving a natural "emergence profile." To look natural, the implant crown must appear to seamlessly emerge from the surrounding gum tissue. To achieve this, we must carefully plan and place the implant in the precise location in the bone, taking into account the implant shape and how far it should be placed within the bone to match the position and height of adjacent teeth and gum tissues.
Blending color shades with adjacent natural teeth. When it comes to color, everyone has subtle differences in tooth shades and hues. In fact, there are slight color variations within individual teeth, from the root to the tip of the crown. To make sure the implant blends in with adjacent teeth, it's important to match the color incorporated into the porcelain crown with the natural crowns beside them.
These and other factors require both technical expertise and a sense of artistry. Carefully considering all of them will help ensure your dental implants result in the smile you want.
If you would like more information on smile transformations with dental implants, please contact us or schedule an appointment for a consultation. You can also learn more about this topic by reading the Dear Doctor magazine article "Matching Teeth & Implants."
By Leigh Family & Cosmetic Dentistry
December 09, 2017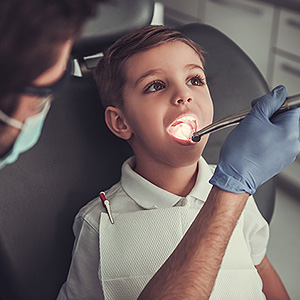 The development of your child's teeth, gums and jaw structure is an amazing process. But while it largely occurs on its own, we can't take it for granted—we'll need to do our part to ensure their mouth stays free from the effects of disease and injury.
That starts first and foremost with early oral hygiene practices. And we do mean early, even before teeth begin to erupt: a simple habit of wiping their gums after feeding with a clean, damp cloth helps reduce the growth of bacteria, the leading cause of dental disease.
Once teeth do appear, you can begin brushing them every day with just a smear of toothpaste. You can increase this to a pea-sized dose around age 2, as well as begin teaching them to brush and later floss for themselves.
Regular dental visits are the next pillar of preventive care. By and large it's best to begin visits around their first birthday. Their primary teeth should be coming in at an even pace by then; and the earlier you begin visits the easier it will be for them to become used to them as a routine part of life.
Dental visits are essential for keeping bacterial plaque under control, as well as monitoring overall dental health. It's also an opportunity to apply other preventive measures such as sealants that discourage tooth decay development on biting surfaces and topical fluoride for strengthening enamel.
Dental visits also provide frequent opportunities to detect bite problems or other situations as they're emerging. Recognizing these early gives us a chance to intervene with less invasive treatments that could prevent or minimize more invasive treatments later.
You also don't want to forget about the other major cause of dental problems—traumatic injuries. You can lessen this risk by limiting your child's exposure to hard, sharp objects like furniture or some toys. And if they become involved with contact sports, it's a good idea to invest in a custom mouthguard to protect their teeth and mouth from blunt force trauma.
As always, we're here to support you and give you advice on other ways to keep your child's dental development on track. Together we'll give your child the best chance possible to enter adulthood with a healthy mouth.
If you would like more information on dental care for your child, please contact us or schedule an appointment for a consultation.