My Blog
Posts for: November, 2017
By Leigh Family & Cosmetic Dentistry
November 24, 2017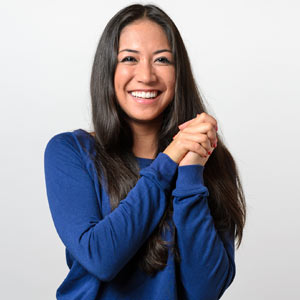 In November, many of us take time to reflect on what we are most thankful for—and good health is often put at the top of the list. If your teeth and gums have been trouble-free this year, congratulations! If not, here's how to start making next year a better one for your oral health:
No Rushing When Brushing
It takes time to do a good job on the vital task of brushing your teeth. The American Dental Association recommends brushing twice each day for a full two minutes. That's not a lot when you think about it: only 30 seconds to reach the front, back and chewing edge of every tooth in each quadrant of your mouth (upper left, upper right, lower left, lower right). Yet many people don't regularly achieve the two-minute mark. So it's a good idea to time yourself and see how long that actually is!
Clean In Between
Disease-causing dental plaque builds up not only on teeth, but also in between them. So it's important to use floss or another interdental (between-the-teeth) cleaning aid. If you don't floss, you'll miss cleaning about a third of your tooth surfaces! Plaque left in place can harden into a deposit called calculus or tartar, which can only be removed at the dental office—not at home. When it remains on the teeth, tartar can irritate gums and promote dental disease.
Don't Be a Stranger!
Practicing a good daily oral hygiene routine is essential for a healthy mouth, but regular dental exams and cleanings are also vital to maintaining your oral health. Routine dental visits are one of the best preventive healthcare values available. You'll be screened for everything from cavities to oral cancer and alerted to any concerns that should be dealt with now—before they grow into bigger, more expensive problems later. So don't be a stranger at the dental office!
Maintaining good oral health will help ensure your quality of life—today, tomorrow and throughout your life. That's truly something to be thankful for.
If you have questions about oral health and hygiene, please contact us or schedule an appointment for a consultation. You can learn more by reading the Dear Doctor article "10 Tips for Daily Oral Care at Home."
By Leigh Family & Cosmetic Dentistry
November 09, 2017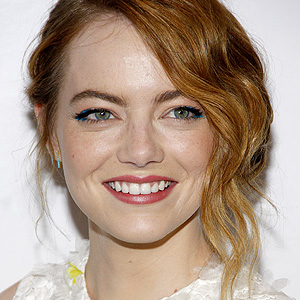 It's no secret that many of Hollywood's brightest stars didn't start out with perfectly aligned, pearly-white teeth. And these days, plenty of celebs are willing to share their stories, showing how dentists help those megawatt smiles shine. In a recent interview with W magazine, Emma Stone, the stunning 28-year-old star of critically-acclaimed films like La La Land and Birdman, explained how orthodontic appliances helped her overcome problems caused by a harmful habit: persistent thumb sucking in childhood.
"I sucked my thumb until I was 11 years old," she admitted, mischievously adding "It's still so soothing to do it." Although it may have been comforting, the habit spelled trouble for her bite. "The roof of my mouth is so high-pitched that I had this huge overbite," she said. "I got this gate when I was in second grade… I had braces, and then they put a gate."
While her technical terminology isn't quite accurate, Stone is referring to a type of appliance worn in the mouth which dentists call a "tongue crib" or "thumb/finger appliance." The purpose of these devices is to stop children from engaging in "parafunctional habits" — that is, behaviors like thumb sucking or tongue thrusting, which are unrelated to the normal function of the mouth and can cause serious bite problems. (Other parafunctional habits include nail biting, pencil chewing and teeth grinding.)
When kids develop the habit of regularly pushing the tongue against the front teeth (tongue thrusting) or sucking on an object placed inside the mouth (thumb sucking), the behavior can cause the front teeth to be pushed out of alignment. When the top teeth move forward, the condition is commonly referred to as an overbite. In some cases a more serious situation called an "open bite" may develop, which can be difficult to correct. Here, the top and bottom front teeth do not meet or overlap when the mouth is closed; instead, a vertical gap is left in between.
Orthodontic appliances are often recommended to stop harmful oral habits from causing further misalignment. Most appliances are designed with a block (or gate) that prevents the tongue or finger from pushing on the teeth; this is what the actress mentioned. Normally, when the appliance is worn for a period of months it can be expected to modify the child's behavior. Once the habit has been broken, other appliances like traditional braces or clear aligners can be used to bring the teeth into better alignment.
But in Stone's case, things didn't go so smoothly. "I'd take the gate down and suck my thumb underneath the mouth appliance," she admitted, "because I was totally ignoring the rule to not suck your thumb while you're trying to straighten out your teeth." That rule-breaking ended up costing the aspiring star lots of time: she spent a total of 7 years wearing braces.
Fortunately, things worked out for the best for Emma Stone: She now has a brilliant smile and a stellar career — plus a shiny new Golden Globe award! Does your child have a thumb sucking problem or another harmful oral habit? For more information about how to correct it, please contact us or schedule an appointment for a consultation. You can learn more in the Dear Doctor magazine article "How Thumb Sucking Affects the Bite."