My Blog
Posts for: October, 2017
By Leigh Family & Cosmetic Dentistry
October 25, 2017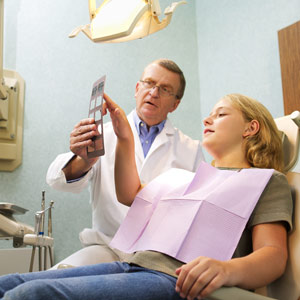 Teeth crowding is a difficult bite problem (malocclusion) that often involves the entire jaw structure to be evaluated. Normally occurring when the jaw doesn't have adequate space for normal tooth eruption, teeth coming in later put pressure on other teeth, causing them to develop improperly.
Crowding also makes it difficult to realign teeth with braces because there's simply not enough room for sufficient movement to take place. The solution may then be to consider the removal of some of the teeth to create enough space for orthodontic treatment.
Not just any tooth can be removed, however — we must first conduct a careful analysis to determine which can be removed to facilitate optimum movement of the remaining teeth without disrupting normal mouth function or affecting appearance. The teeth most frequently removed for this purpose are the bicuspids, located between the cuspids or eyeteeth (which are positioned directly under the eyes) and the molars, the largest teeth in the back of the mouth. Sometimes one premolar tooth on each side of the jaw can be removed without sacrificing future form or function.
There are a few important considerations we must keep in mind when extracting teeth for orthodontic reasons; perhaps the most important is preserving bone at the extraction site. Because continuing bone growth depends on the forces generated by teeth when we bite or chew, bone near a missing tooth socket will tend to diminish over time. If there's insufficient bone during orthodontic treatment, it may result in gum recession and root exposure — not only damaging to the teeth themselves but also to a person's smile appearance. To avoid this, we sometimes will consider inserting a bone graft, which will stimulate bone growth, into the empty socket immediately after extraction. While this isn't commonly done, it's being considered if the patient's bone is thin and a concern during healing.
We must also consider how to accommodate other, unrelated tooth loss to assure the final result is visually appealing. It may be necessary in these cases to maintain the space at the missing tooth site for a future restoration once the orthodontics is completed. This takes planning as well as the use of restorations like dental implants, bridges or partial dentures.
Regardless of your bite issues, the field of orthodontics has the appliances and techniques to overcome even the most complicated condition. When necessary, using procedures like tooth extraction can help turn an unappealing, dysfunctional bite problem into a beautiful smile.
If you would like more information on orthodontic teeth extractions, please contact us or schedule an appointment for a consultation. You can also learn more about this topic by reading the Dear Doctor magazine article "Tooth Removal for Orthodontic Reasons."
By Leigh Family & Cosmetic Dentistry
October 10, 2017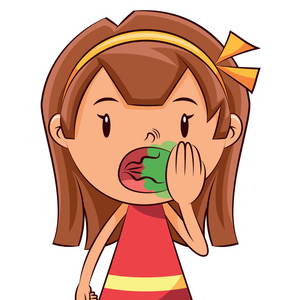 Even the sweetest children don't always have sweet-smelling breath. If your child has persistent bad breath, it may be for one of the following reasons:
POOR ORAL HYGIENE HABITS. Bad breath often results from bacteria on the teeth and tongue that is not effectively removed during brushing and flossing.
Tip: To encourage thorough cleaning as children are developing their oral hygiene habits, try handheld flossers that are colorful and easy to use, sing or play music to make brushing time fun, or try an electric toothbrush with a timer or a tooth-brushing app that keeps kids brushing for a full two minutes.
PLAQUE BUILDUP, TOOTH DECAY AND GUM DISEASE: Plaque, a sticky bacterial biofilm, can build up on tooth surfaces, between the teeth and under the gum line and can lead to tooth decay and gum disease. These conditions may result in bad breath.
Tip: Stay on top of your child's oral hygiene at home, and keep up with regular dental visits for professional cleanings and checkups.
POST-NASAL DRIP: This common cause of foul-smelling breath in children results when excessive mucus is produced and drips down the back of the throat.
Tip: Schedule an appointment with your child's pediatrician to determine and treat the cause.
MOUTH BREATHING. Breathing through the mouth instead of the nose can cause a dry mouth. This can lead to increased oral bacteria, which can cause bad breath. If children breathe through the mouth all the time, not just because of a temporary cold or allergies, your child is at greater risk for tooth decay and gum disease.
Tip: If your child is a chronic mouth breather, schedule a dental visit so we can check for any adverse effects on dental health. Note that over time, habitual mouth breathing may lead to poor alignment of the teeth. An ear, nose and throat (ENT) specialist can treat problems with tonsils, adenoids and sinuses — common causes of mouth breathing.
FOREIGN OBJECT IN THE NOSE. It wouldn't be the first time a child has stuck a pea or other small object up their nose â?? or their sibling's nose — only to find that it won't come back out. A foreign body in the nasal passage can cause infection and lead to bad breath.
Tip: Don't try to remove the object at home, as part of it may remain in the nasal passage. A medical professional will have the right equipment to dislodge the object more comfortably.
MEDICATION. Children who take antibiotics for a long time may develop a fungal infection (thrush) in the mouth. Other medications can cause bad breath due to the way they break down in the body.
Tip: Call your pharmacist if you have a question about medications and bad breath.
MEDICAL CONDITION. Infections of the throat, sinus or tonsils can cause bad breath, as can more serious health conditions.
Tip: If your child's breath is unpleasant for an extended period of time, get it checked out by a health professional.
If you are concerned about your child's breath, schedule a visit. We are happy to remind your child of proper brushing techniques and check for other problems that need to be addressed.
For more on young children's oral health, read "How to Help Your Child Develop the Best Habits for Oral Health" and "Why See a Pediatric Dentist?"